Our mission is to provide OUR customers with honesty and integrity, to exceed customers expectations, as well as meet all clients needs and expectations.
We would like to have the opportunity to be your Pinellas County Home Watch Service Provider!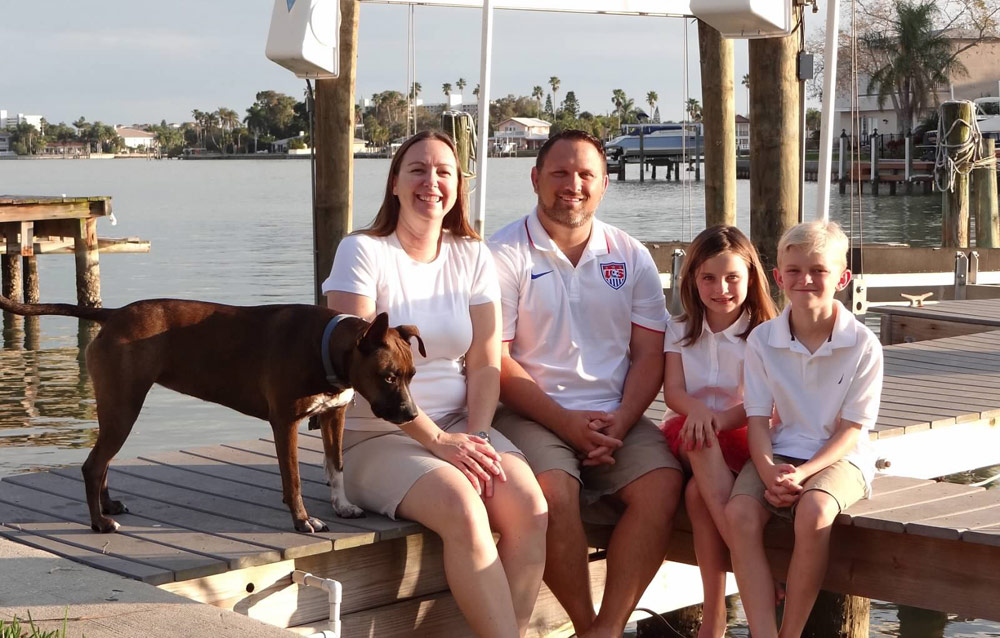 Michelle Doyel is the owner of of While You're Away Home Watch Services, LLC. She has been a native Floridian her entire life and understand the needs and concerns that can arise from being an absentee home owner. As a licensed insurance agent, she has seen the good, the bad, and the ugly of dealing with claims on a property that isn't occupied all the time. While spending the last decade watching home owners as well as commercial property owners lose insurance claims for not having the appropriate people watching over their properties, she decided it was time to help out honest people trying to make sure their properties are properly being cared for. This is why she started While You're Away.
Sean Doyel has been a trusted Banking Center Manager in his prior life before going into the home watch business. During his time in banking Sean was an entrusted advisor to both local clients as well as snow birds. With a large following a clients Sean decided it was time to jump into a service that would be beneficial to his clients. I am personally excited to be part of such an entrusted business where we are taking care of clients most entrusted asset. I look forward to interactions with all new and future clients.
Chris Doyel is a retired Nuclear Professional Engineer. He attended the Naval Academy, served in the Navy during the Vietnam War on board a destroyer, and then worked in the Power industry for the rest of his career. He and his family moved to Florida in 1976 after attaining employment with Florida Power Corporation, established a residence here in Pinellas County and have maintained a Florida residence ever since. After almost twenty five years with Florida Power, he began a contracting career and worked for another fourteen years at various facilities across the United States, mostly in the Southeast.
While working as a contractor with other power companies, Chris learned about what it meant to maintain a house while being away at a remote location. This experience and being a home owner himself in Florida has given him insights into what can and will go wrong at a house that is not currently being occupied by its owners on a full time basis.
For more information on us and a FREE, in-home consultation, contact us now!
Licensed, Bonded, Insured and Accredited Members of the National Home Watch Association.